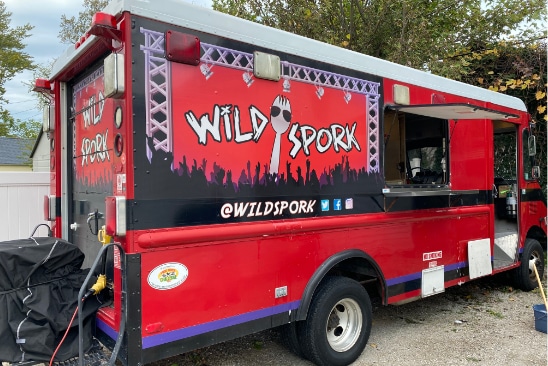 Constantly on the go from one venue to another? Don't let cleaning fall by the wayside. This portable Food Truck Cleaning Kit can be easily stored for cleaning in-between appearance and end-of-day deep cleans. Each kit contains 9 items, each specifically designed to clean multiple surfaces inside and out. Every item focuses on giving individual attention to splatter, spills, and residue left behind from a day of cooking and serving.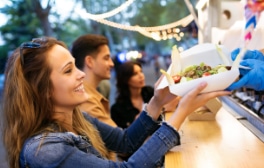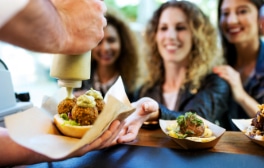 YOUR CHOICE: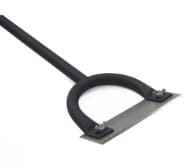 Horseshoe Scraper
Kit #9815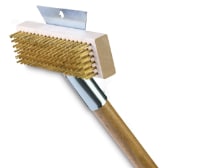 Ultimate Grill Brush
Kit #9814
Close quarters of a Food Truck are easily cleaned with each item. See below: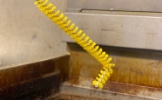 Fryer Brush "L"
Reach into the corners and around the heating element in the fryer for a deep clean.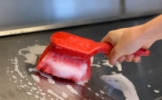 SHORT HANDLED BRUSH
Scrub sinks, counter tops, and easily reachable surfaces.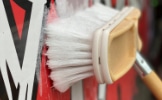 TRUCK WASH BRUSH
Gentle enough to use over graphics, paint, stickers and truck decals.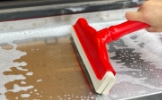 HAND-HELD SQUEEGEE
Clean windows, mirrors and stainless-steel tabletops with no bumping, thumping or streaking.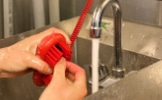 HAND AND NAIL BRUSH
Two levels of fibers clean nails and cuticles, while easily accessible with hook & cord.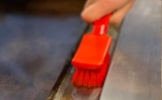 SMALL MACHINE BRUSH
Compact size for hard to reach places and tight corners.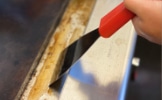 METAL SCRAPER
Ideal for removing particles attached to hard surfaces.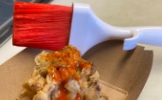 PASTRY BRUSH
2" brush with side hook for easy storage and prevention of handle slipping into sauce.
*Clean and sanitize before and after use. All products are safe to use with neutral based chemicals.