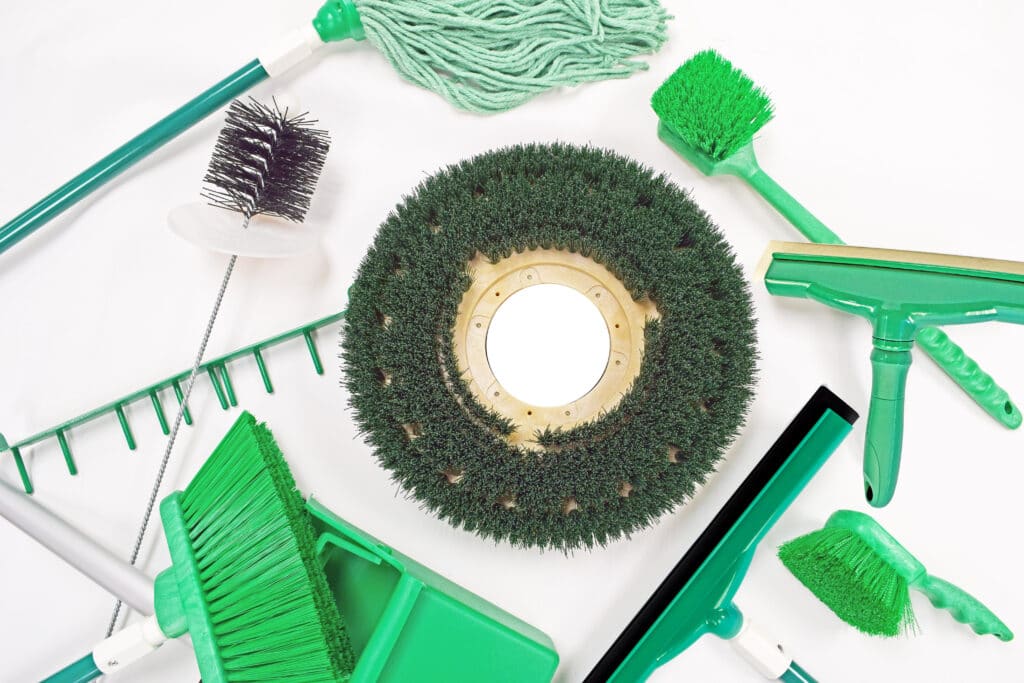 A Deep Clean You Can See
EPA AND CDC recommend cleaning prior to sanitizing to get the best results. Cleaning removes the germs and sanitizing kills them. Proper infection prevention means you must both clean and disinfect, in that order. These items allow you to address each item in the restroom for a deep clean, here's how.
Irregular trim on the MAL-GRIT™ Scrub and MAL-GRIT™ Sonic Scrub enables the bristles to reach deep in the grout, between the tiles and agitate the dirt free from the floor, providing a superior cleaning result over a pad and more durable, too. MAL-GRIT™ Scrub outlasts traditional pads up to 200 to 1. MAL-GRIT™ Sonic Scrub outlasts traditional pads up to 20 to 1.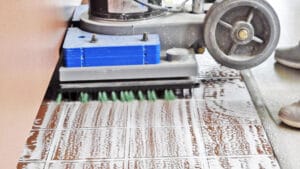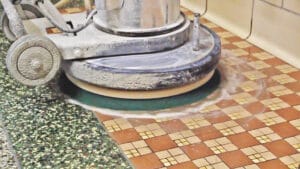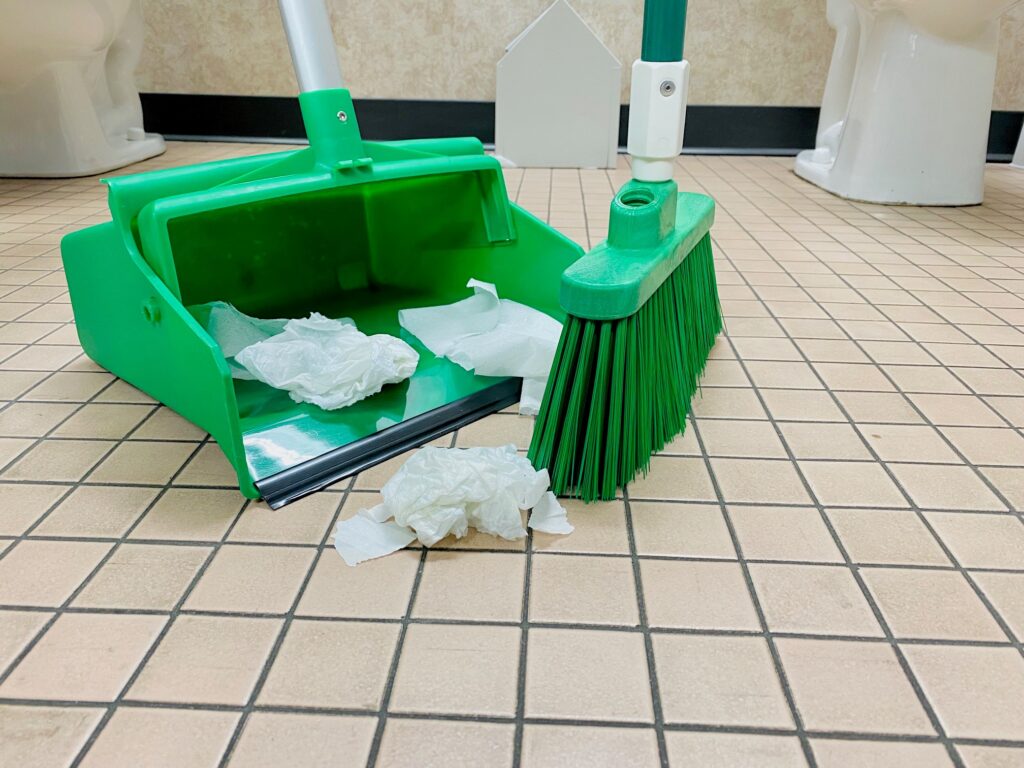 Dust Pan and Broom with Handle
Self opening and closing to sweep up dirt and debris.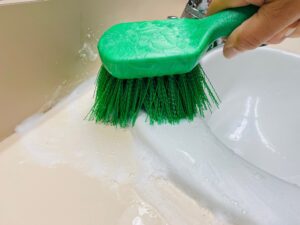 SHORT HANDLED BRUSH
Scrub sinks, counter tops, and easily reachable surfaces.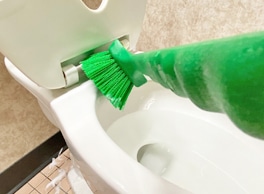 LONG HANDLED BRUSH
Reach difficult areas such as behind toilets, in between stall doors, base of toilets and in corners.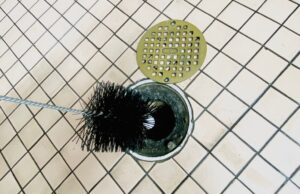 DRAIN BRUSH
Brush designed specifically for the drain, eliminating deposits that cause odors.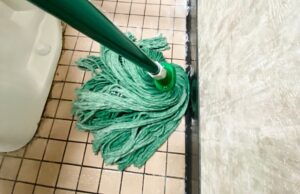 ANTIBACTERIAL MOP WITH HANDLE
Made with rayon yarn chemically treated with Triclosan to minimize bacteria growth.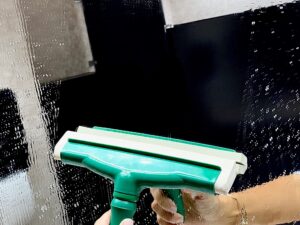 HANDHELD SQUEEGEE
Cleaning mirrors is a breeze with no bumping, thumping or streaking.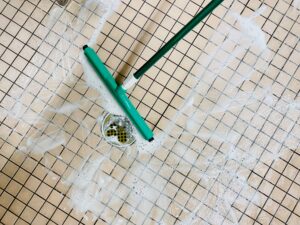 FLOOR SQUEEGEE WITH HANDLE
18" Hygienic Floor Squeegee to push floor cleaning chemicals and rinse water to the floor drain.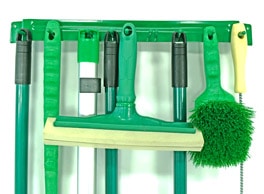 RACK
Hanging rack to store all items between uses.
MAL-GRIT SCRUB™ BRUSH IN ACTION
Reaching deep into grout lines where pads can't
Floor care solutions for cleaner facilities, easier floor maintenance and lower product and labor costs
Products and Systems for Every Floor
---
Cleanliness in commercial spaces is vital to the safety of those who gather to work, learn or care for others. That's where Malish can help. We have floor care solutions to make your floors cleaner, your maintenance easier and overall material and labor costs lower.