WICKED FAST RESULTS: SAVE TIME AND MONEY
The next-generation solution, this innovative terrazzo restoration and polishing system works on most standard floor machines, delivering superior results in less time, saving money.
With terrazzo, Diamond Devil™ eliminates the need for regular stripping and waxing, thus preventing employee slips and falls. Plus, it's chemical-free—use only water.
Use the System's 3+1 array of polishing tools to
Grind, Hone, Polish and Shine floors. The System's Shine
Tool delivers superior image gloss and clarity, keeping
floors looking their best.
RESULTS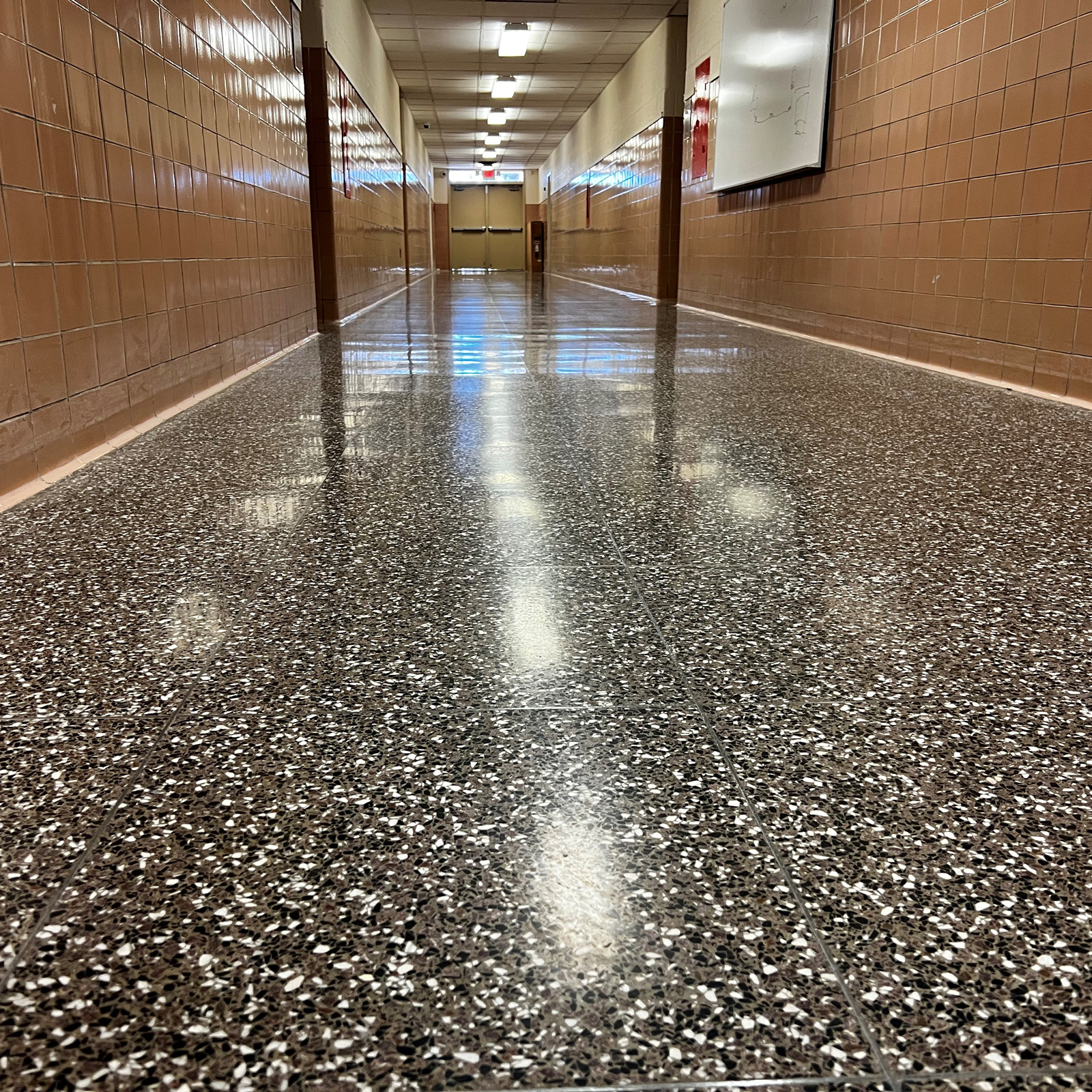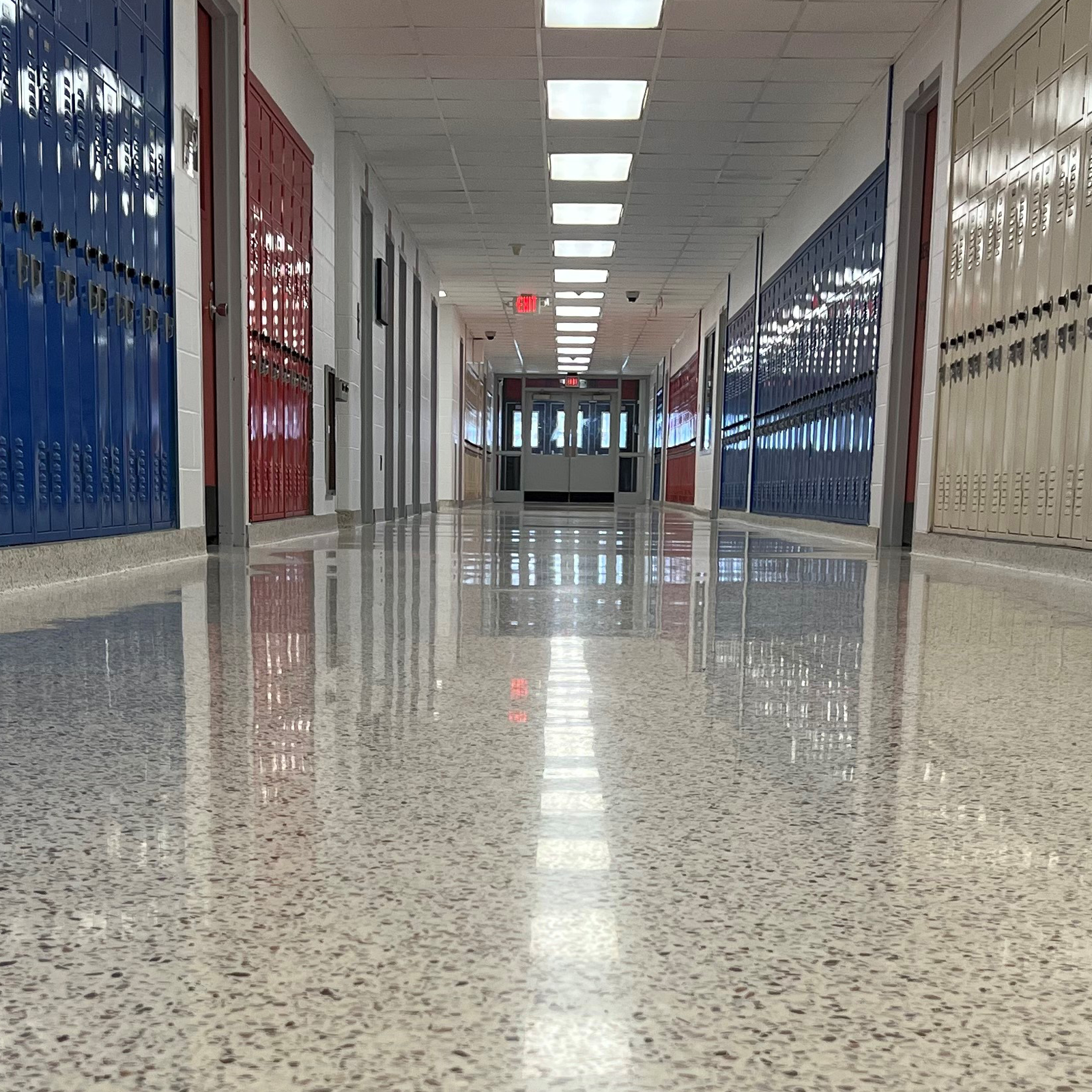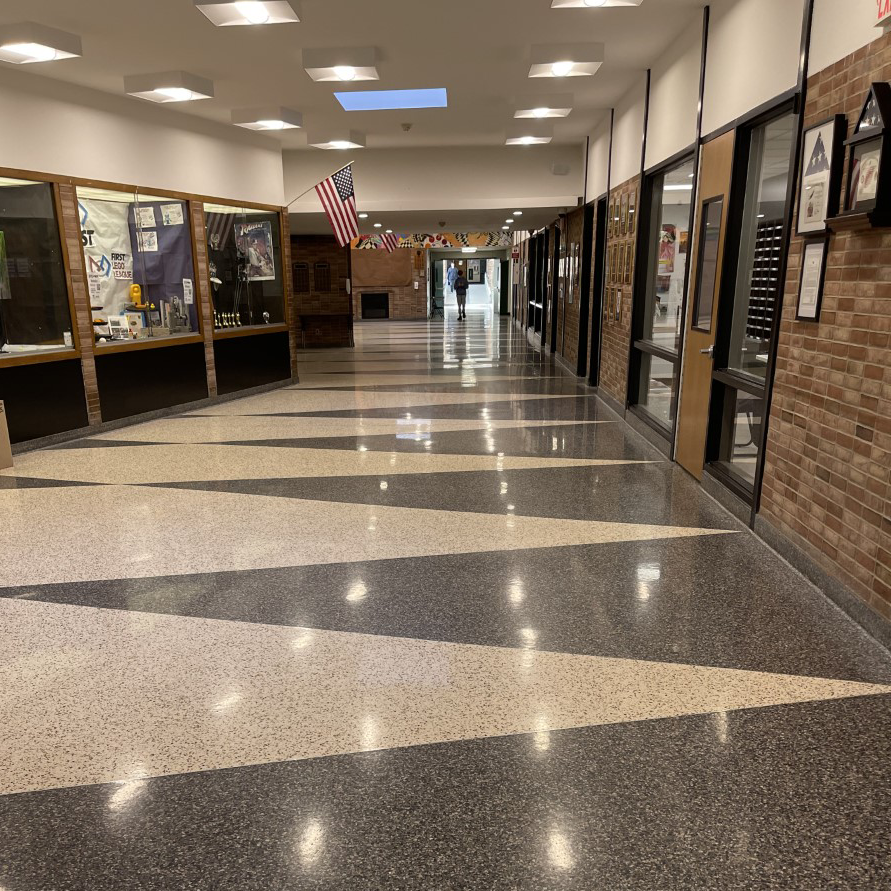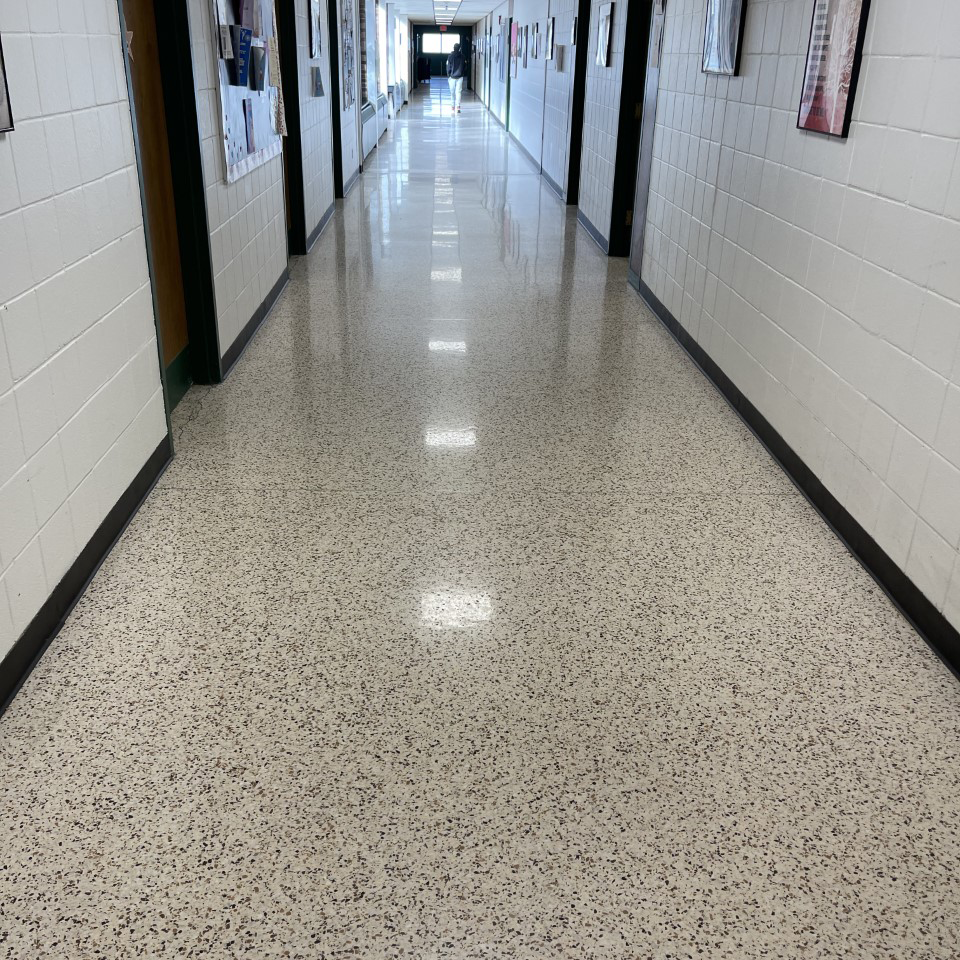 PROGRESSIVE POLISHING: 3+1
Grind. Hone. Polish. Shine. The Diamond Devil™ system has three steps vs. the typical 6-step polishing process so it saves time. This next-generation system's "+1" Shine Tool takes the finish a step beyond to an unmatched gloss level – using standard floor equipment.
Fewer steps and passes = less process time,
saving you $$$$

Permanent blades that are precisely designed and angled so no need to stop and replace worn blades

No pre-use blade hydration required, and no worries about snapping or breaking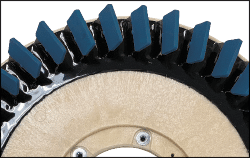 Blue – Removes light coatings, preps floor with even open finish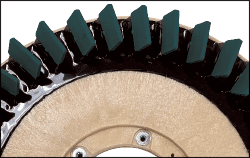 Green – Sets concrete or terrazzo to a honed finish, ready for polish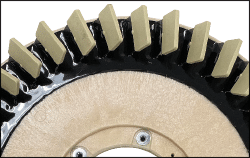 Natural – Closes concrete or terrazzo, brings out clean, even satin/polish finish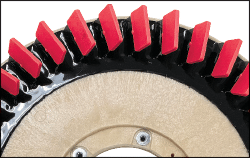 Red – Unmatched gloss level using a standard floor machine without chemicals