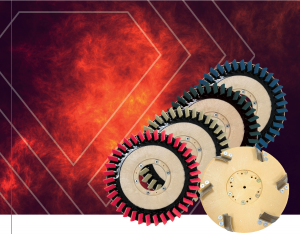 WICKED FAST RESULTS: SAVE TIME AND MONEY
The next-generation solution, this innovative concrete restoration and polishing system works on most standard floor machines, delivering superior results in less time, saving more money. Achieve remarkable results with the chemical-free, patent-pending Diamond Devil™ System – every time.
Use the System's Mastic Demon™ tool for speedy,
easy removal of even the toughest coatings from
concrete floors, including mastic, glue, adhesive, thin-set,
paint, epoxy and more. Efficient and effective, the Mastic
Demon™ leaves behind an improved surface profile.
Use the System's 3+1 array of polishing tools to
grind, hone, polish and shine floors. The System's shine
tool delivers superior image gloss and clarity, keeping
floors looking their best.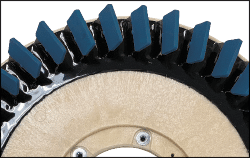 Blue – Removes light coatings, preps floor with even open finish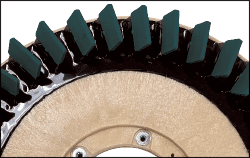 Green – Sets concrete or terrazzo to a honed finish, ready for polish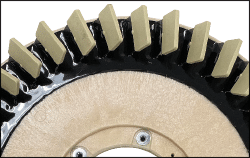 Natural – Closes concrete or terrazzo, brings out clean, even satin/polish finish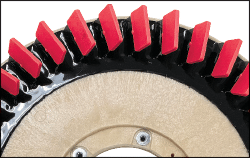 Red – Unmatched gloss level using a standard floor machine
POWERFUL REMOVAL: MASTIC DEMON™ A powerful floor restoration tool, the Mastic Demon™ cuts into coatings aggressively, leaving an improved surface profile.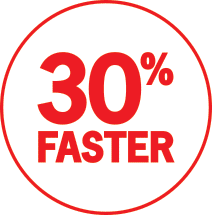 UP TO 30% FASTER
Diamond Devil™ — need content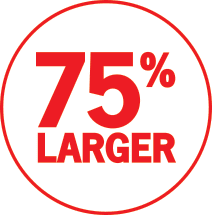 LARGER BLADES
75% larger blades with increased diamond content delivers enhanced cutting power and improved surface profile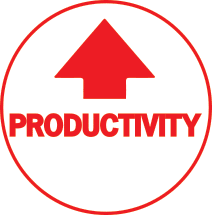 IMPROVED EFFICIENCY
New blade angle design boosts productivity by cutting & ejecting debris faster, more efficiently.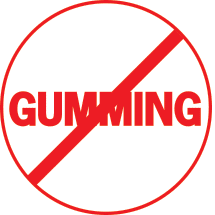 STAYS CLEAN!
No gumming up under tool!
PROGRESSIVE POLISHING: 3 + 1
Grind it. Hone it. Polish it. Shine it. That's the Diamond Devil™ system's 3+1 approach. Three steps vs. the typical 6-step polishing process saves time. This next-generation system's "+1" shine tool takes the finish a step beyond to an unmatched gloss level – using standard floor equipment.
 Fewer steps + passes = less process time (saves $$$)
 Permanently embedded precisely designed and angled blades so no need to stop and replace
worn blades
 No pre-use blade hydration required, and no worries about snapping or breaking