HOW TO CLEAN GROUTED TILE
Grouted tile is a popular choice for floors because it is durable and easy to maintain and can withstand heavy foot traffic. However, over time, the grout can become dirty and discolored, which can make the entire surface look unsightly, not to mention the germs and bacteria that form and live between the tiles in the grout lines. Fortunately, with a few simple steps, you can restore the clean, fresh appearance of your grouted tile.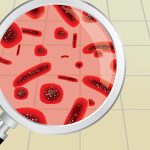 There are several types of floor machines that can be paired with Malish brushes or bristled floor pads to effectively clean grouted tile in an industrial setting.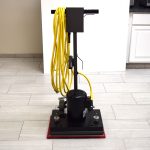 Orbital machines, also known as orbital scrubbers, use a cleaning head that oscillates back and forth, and can be used with our Sonic Scrub™ to scrub the surface of the tile. These machines are particularly effective at removing tough dirt and stains and are ideal for use on grouted tile.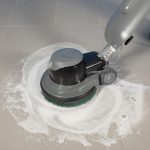 Swing machines, also known as swing buffers or single disc floor machines, use a rotary brush or pad driver with a Flex Scrub™ bristled floor pad to scrub the surface of the tile. These machines are great for maintaining hard flooring, like grouted tile to help remove dirt and stains.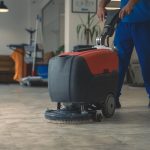 Walk-behind auto scrubbers are designed to be pushed by an operator and are great for cleaning long hallways. They use rotating brushes or pad drivers with Flex Scrub™ brislted pads to scrub the surface of the tile. These machines are ideal for cleaning small to medium-sized areas or areas with tight corners and turns.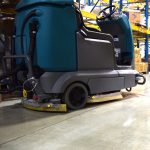 Ride-on auto scrubbers are the largest and most powerful type of floor scrubber. These machines are designed to be ridden by an operator and are ideal for cleaning very large areas or for use in warehouses and other industrial facilities.

Our line of rotary grit brushes, natural fiber scrubbing brushes, Flex Scrub™ and Sonic Scrub™ bristled pads, all work great with any machines that require a round rotary brush or rectangular bristled pad. Our brushes and bristled floor pads agitate the chemicals maximizing the performance of the chemicals and delivering a deeper level of clean. If you have questions, one of our sales or customer service reps would be happy to assist.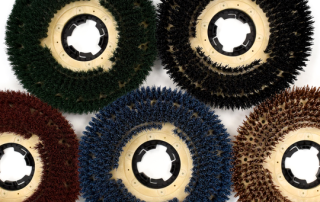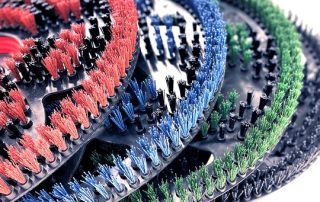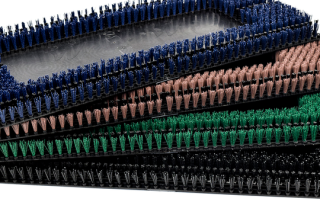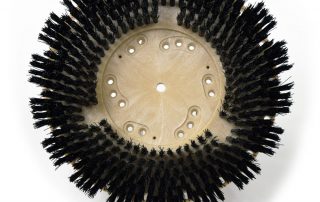 To properly clean grouted tile, it is important to use a cleaning solution that is strong enough to remove tough dirt and stains, yet safe for use on the grout and surrounding tiles. There are a variety of commercial products available that are specifically designed for cleaning grout in industrial settings. Note, always follow manufacturer instructions when using any cleaning solutions.

Before beginning the cleaning process, be sure to clear the area of any debris and protect any nearby equipment. Then, using your existing floor machine along with a Malish brush or bristled floor pad, begin scrubbing the floor with the cleaning solution. Note, if the grout is particularly dirty, you may need to let the cleaning solution sit on the surface for a few minutes before scrubbing to allow it to penetrate and loosen the dirt.

Once you have scrubbed all of the grout lines, wipe an area of the surface clean. If the grout is still not as clean as desired, you can repeat the process or try using a stronger cleaning solution. Just be sure to follow the manufacturer's instructions and use protective gear, such as gloves and goggles, when handling industrial cleaning chemicals.

To maintain the cleanliness of the grouted tile in your facility, it is important to establish a regular cleaning schedule and use the appropriate cleaning products and equipment. By following these simple steps, you can keep your grouted tile looking clean and well-maintained, ensuring a safe and professional appearance for your business.

For more information on our brushes and bristled floor pads fill out the form and someone will get back to you as soon as possible.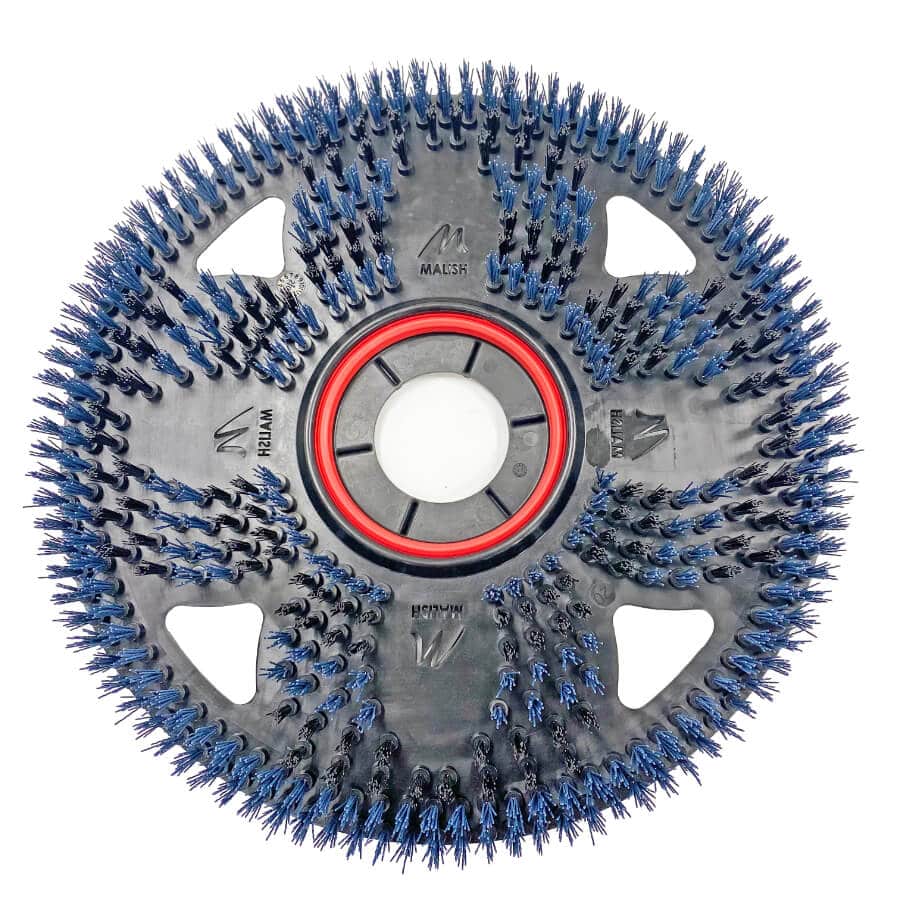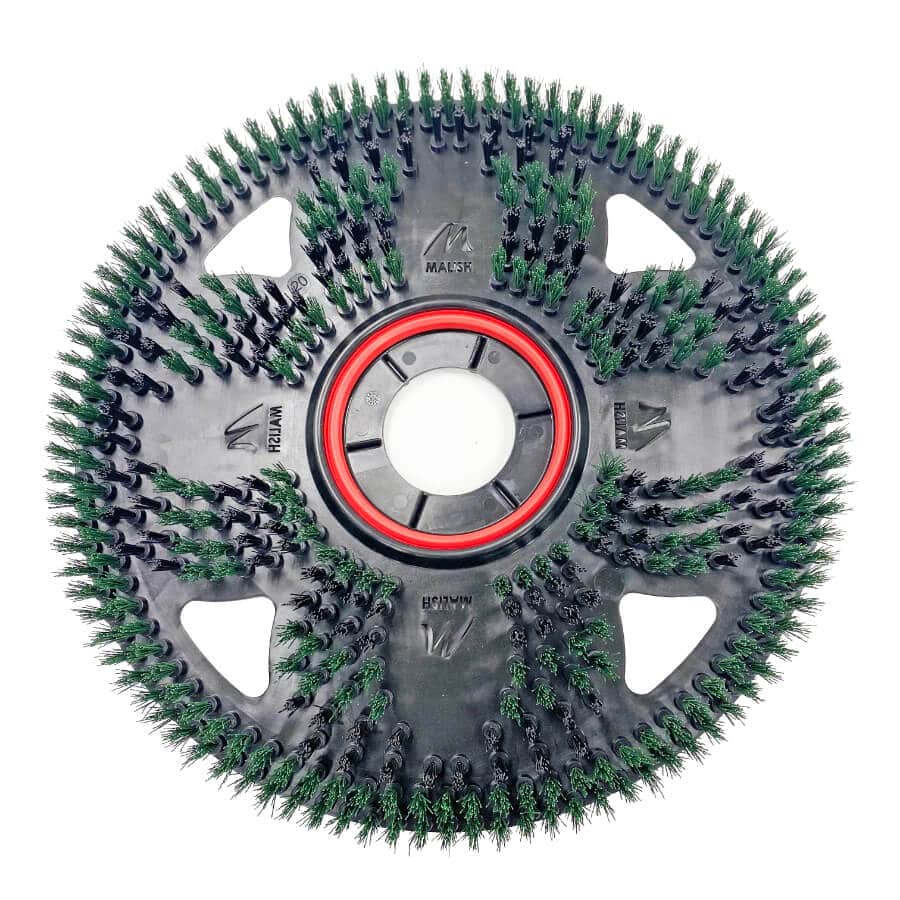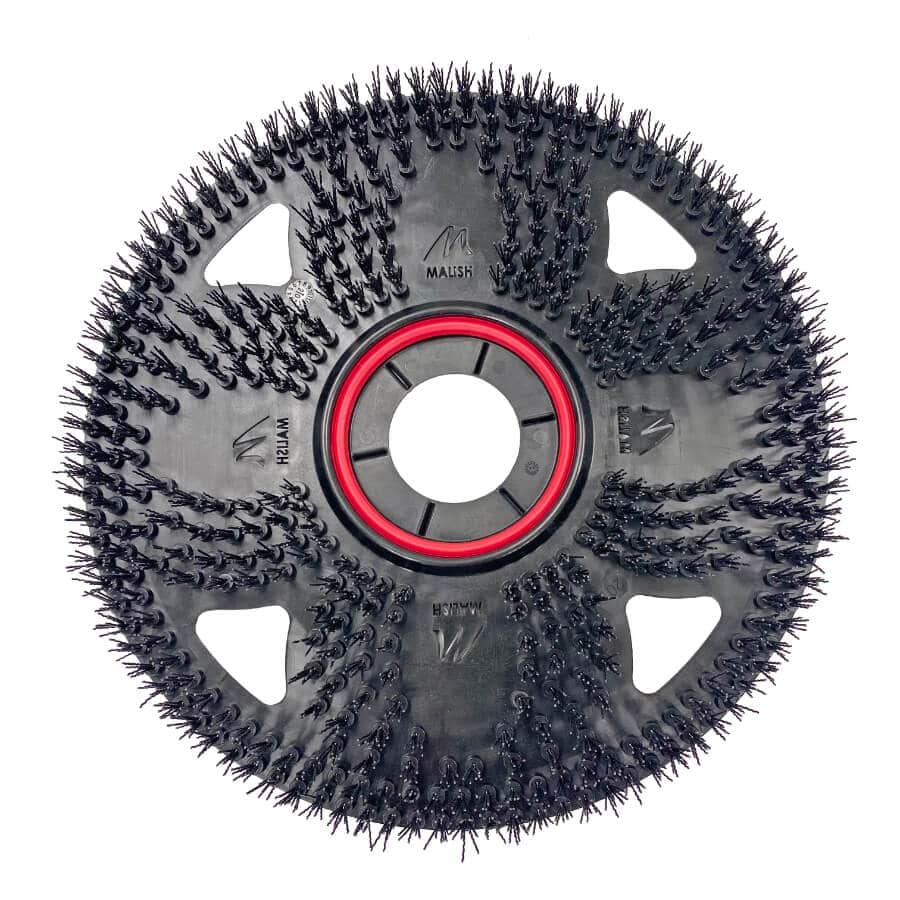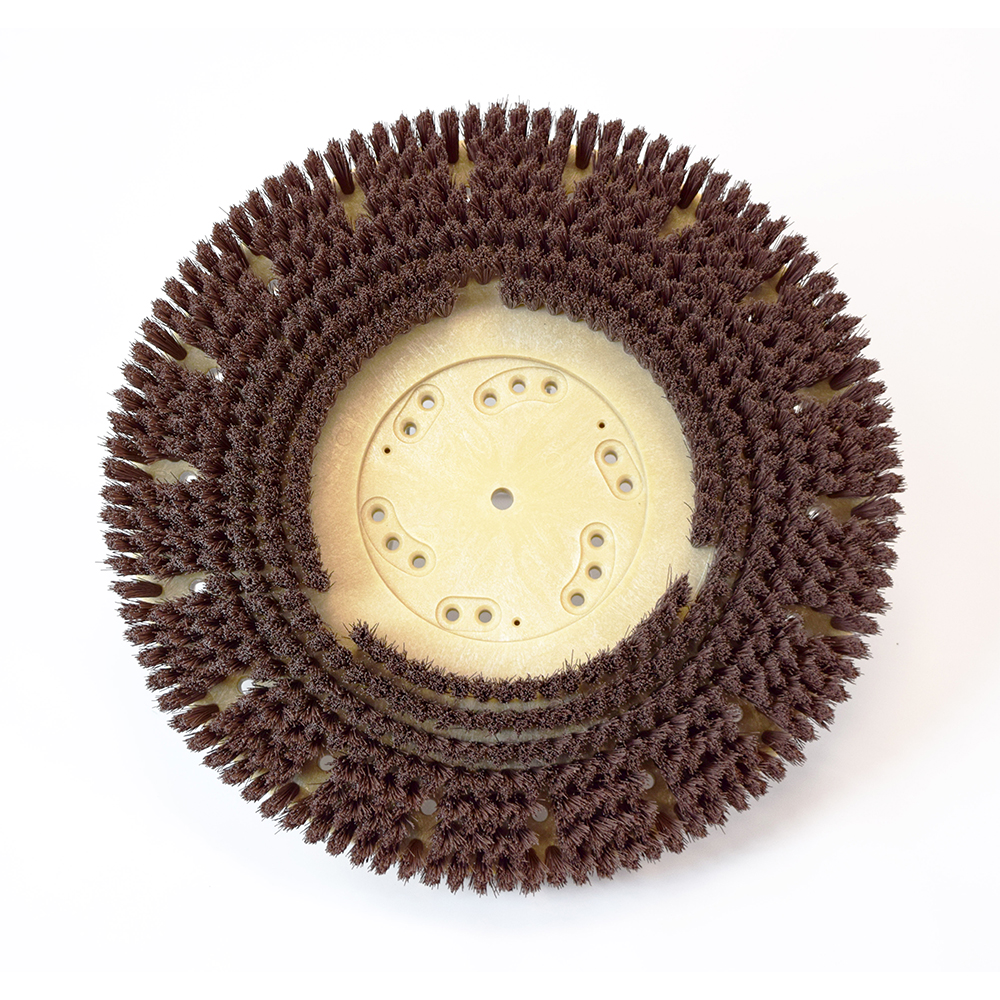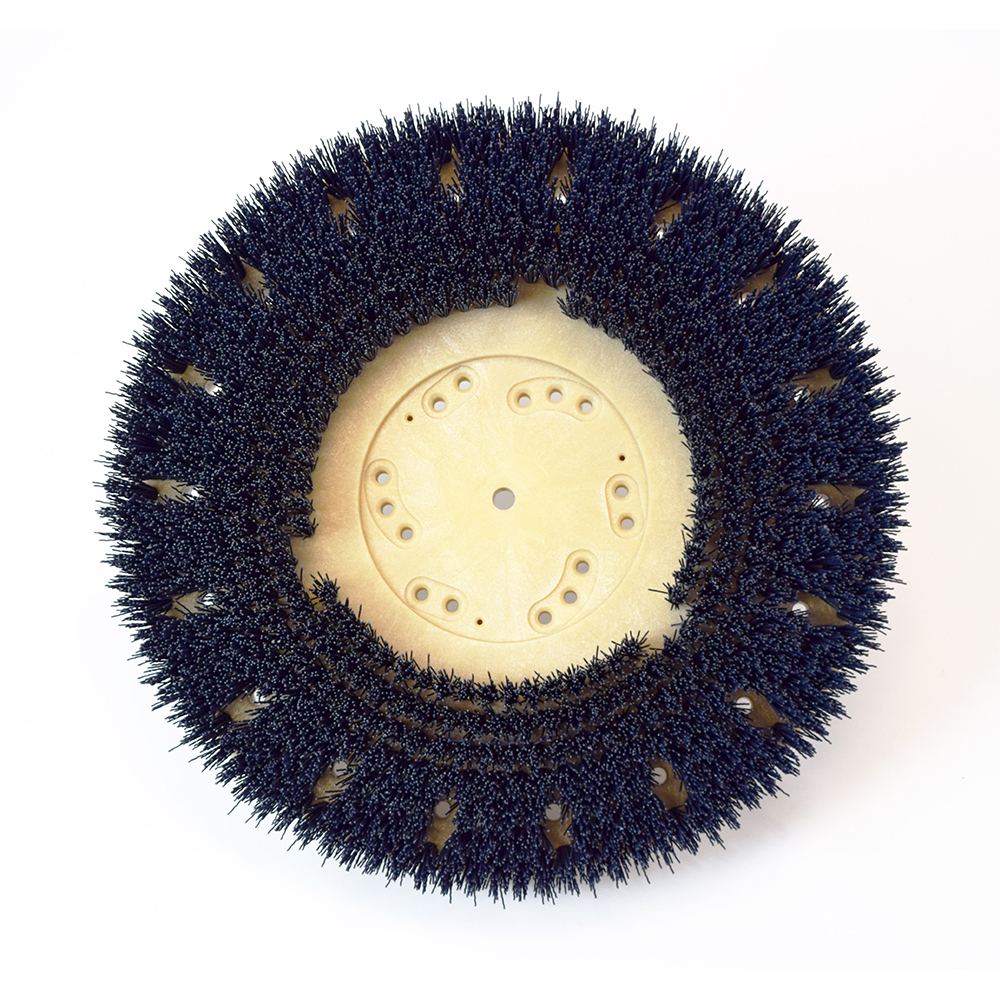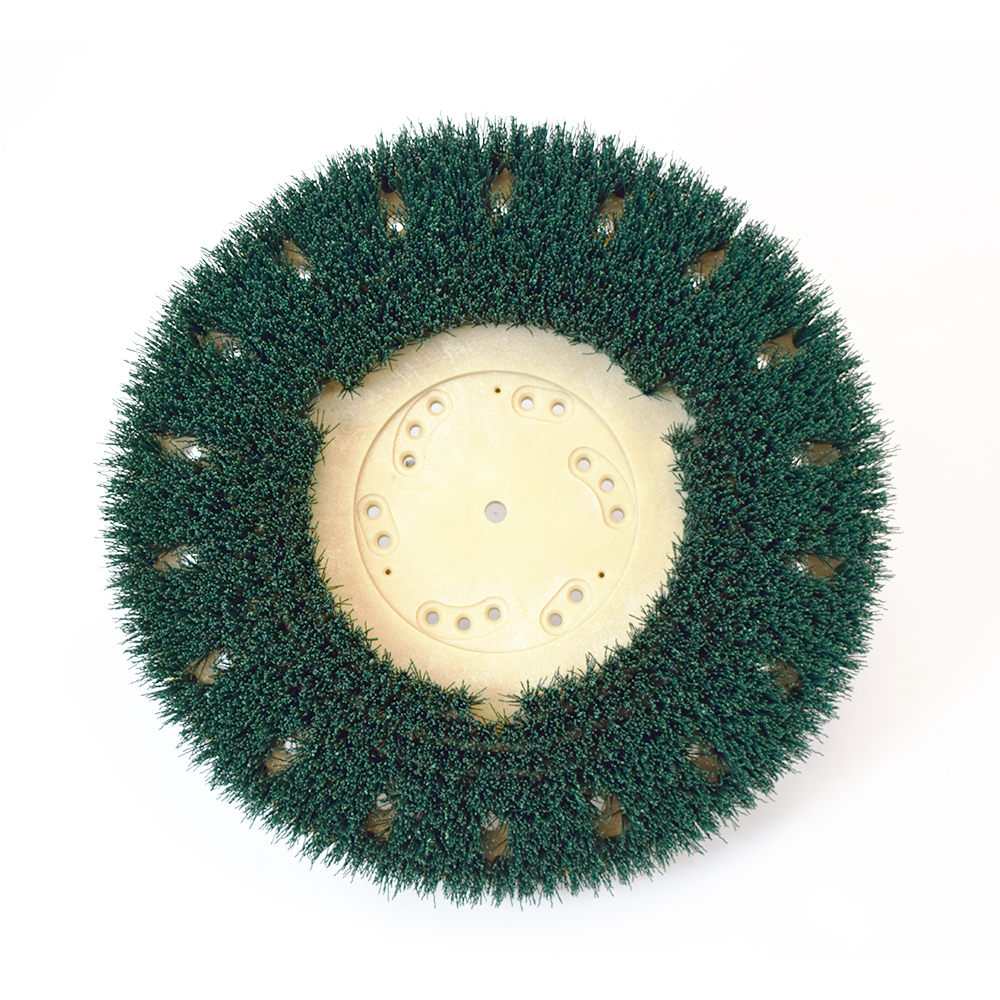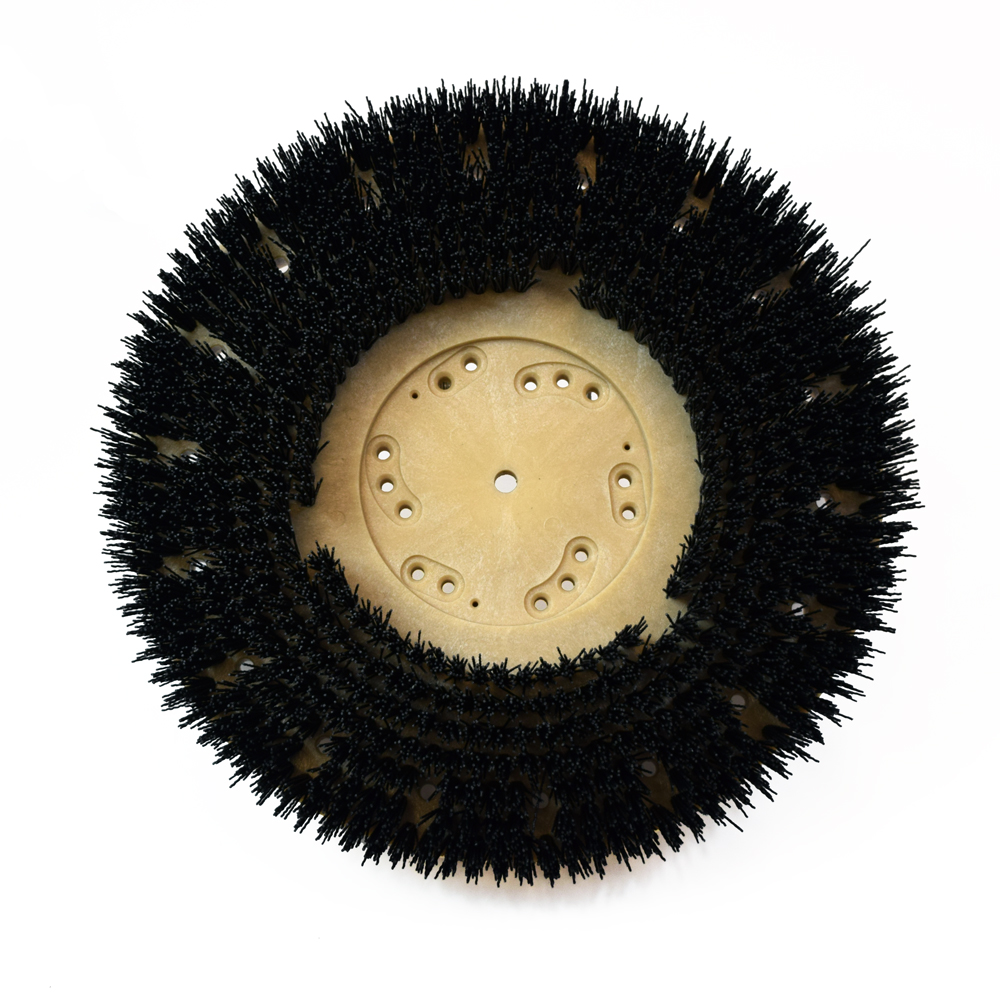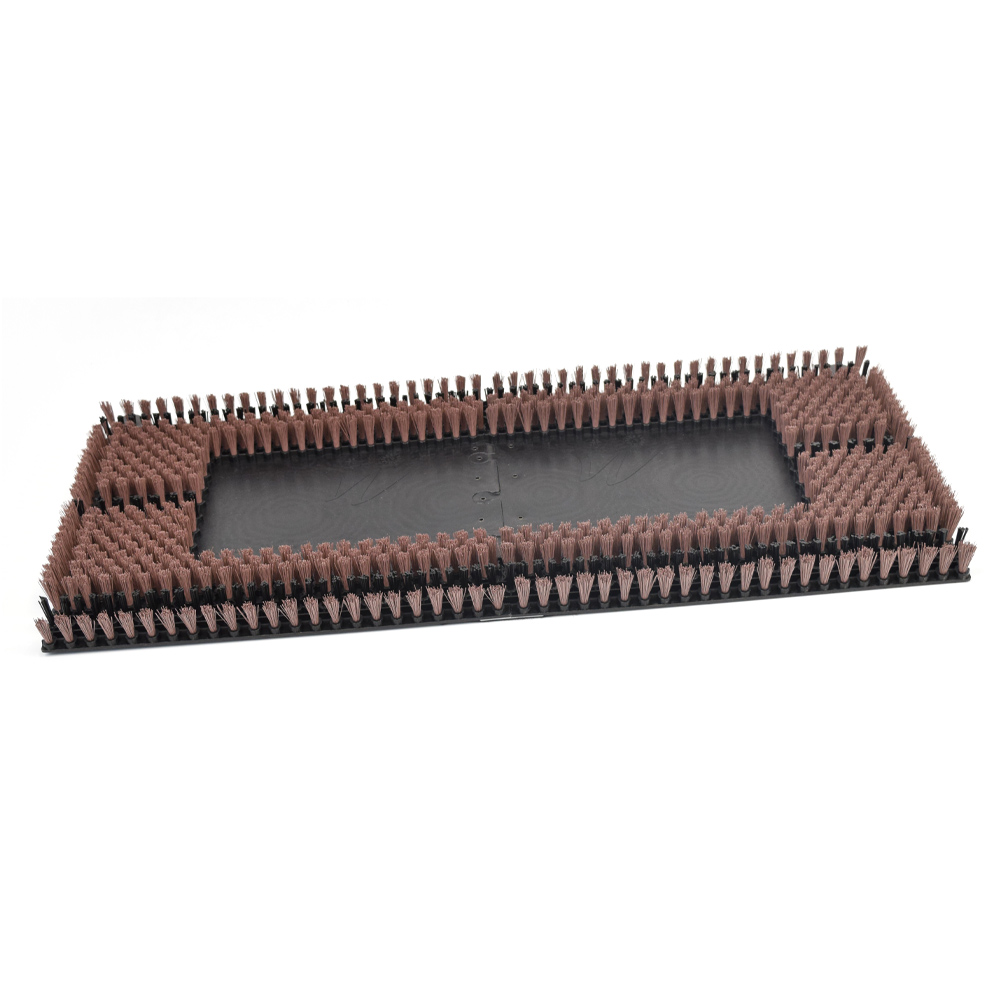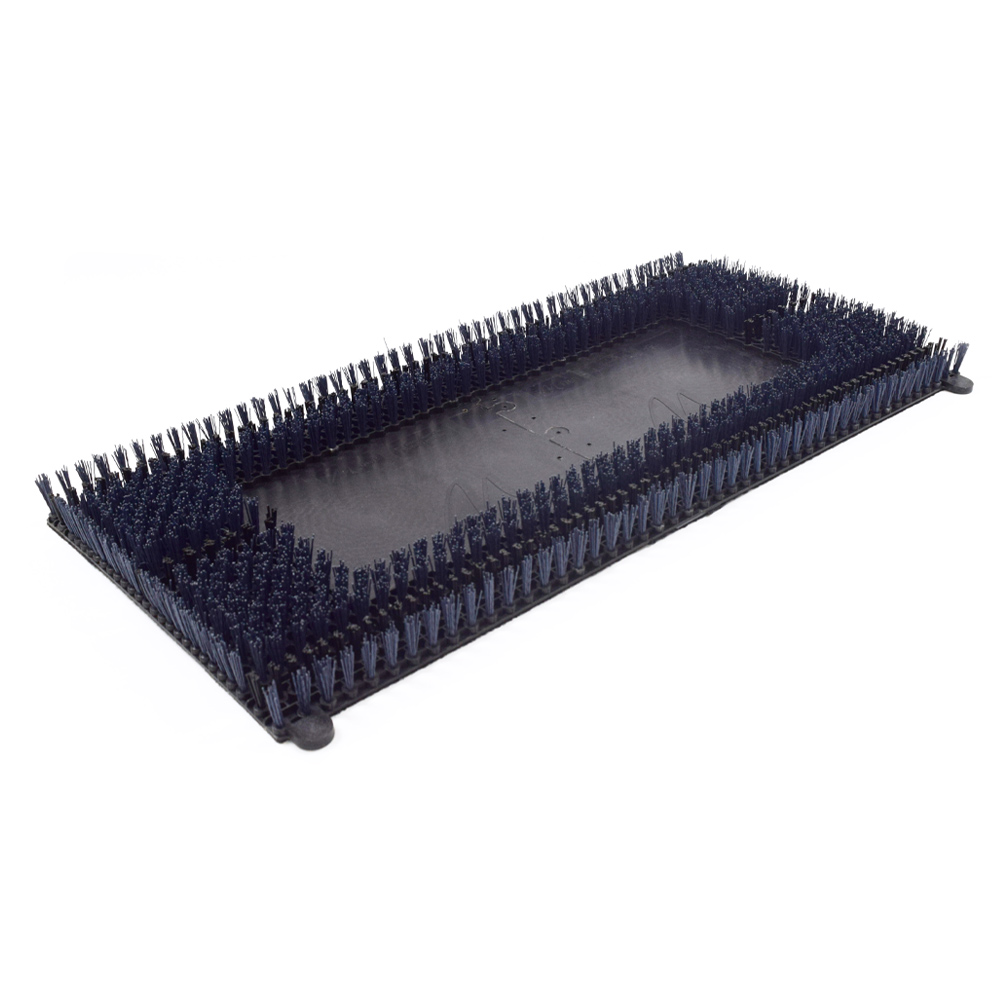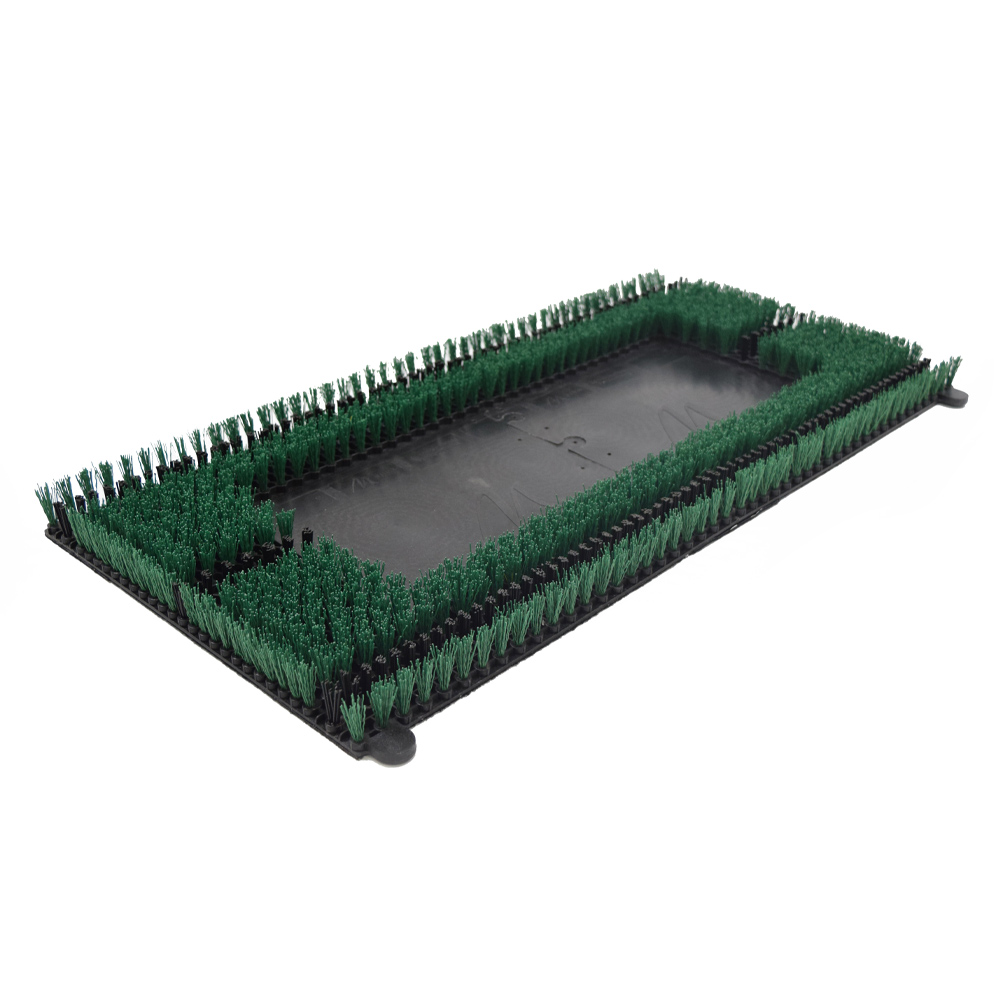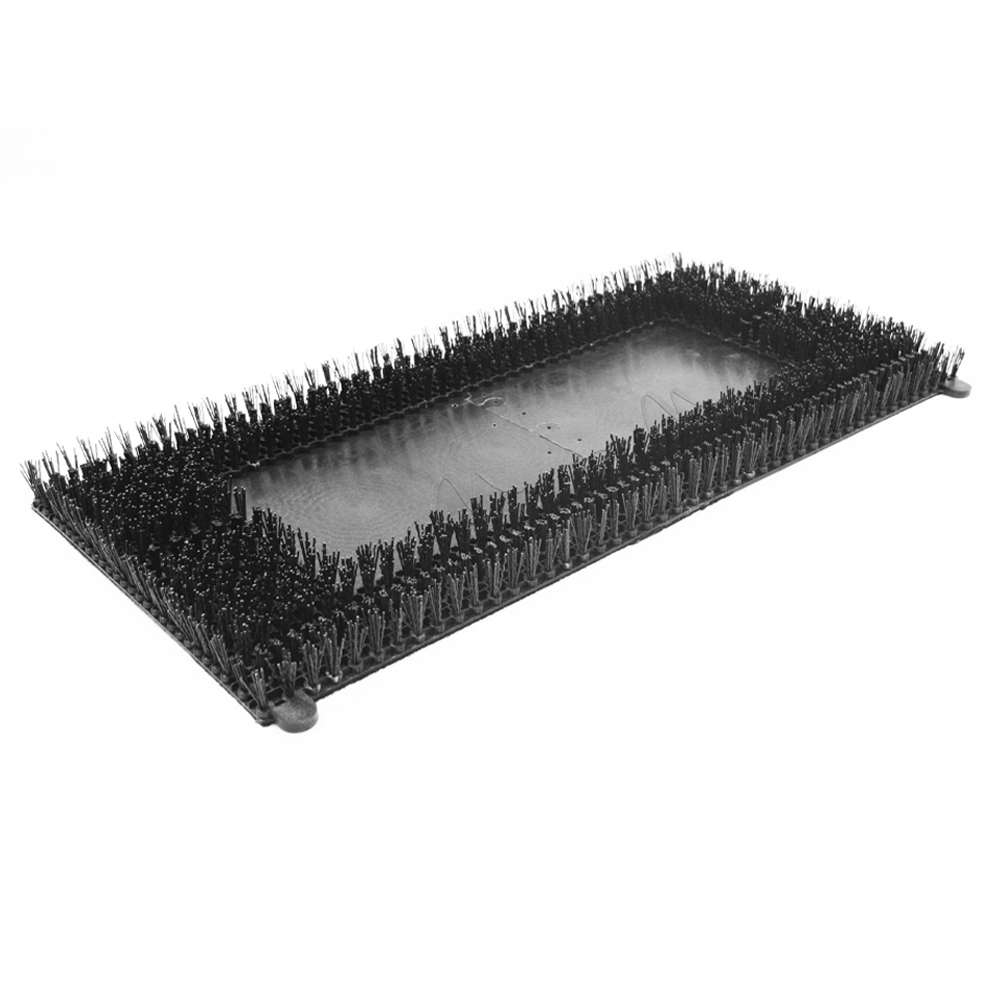 Nylon Tuff Block™ Showerfeed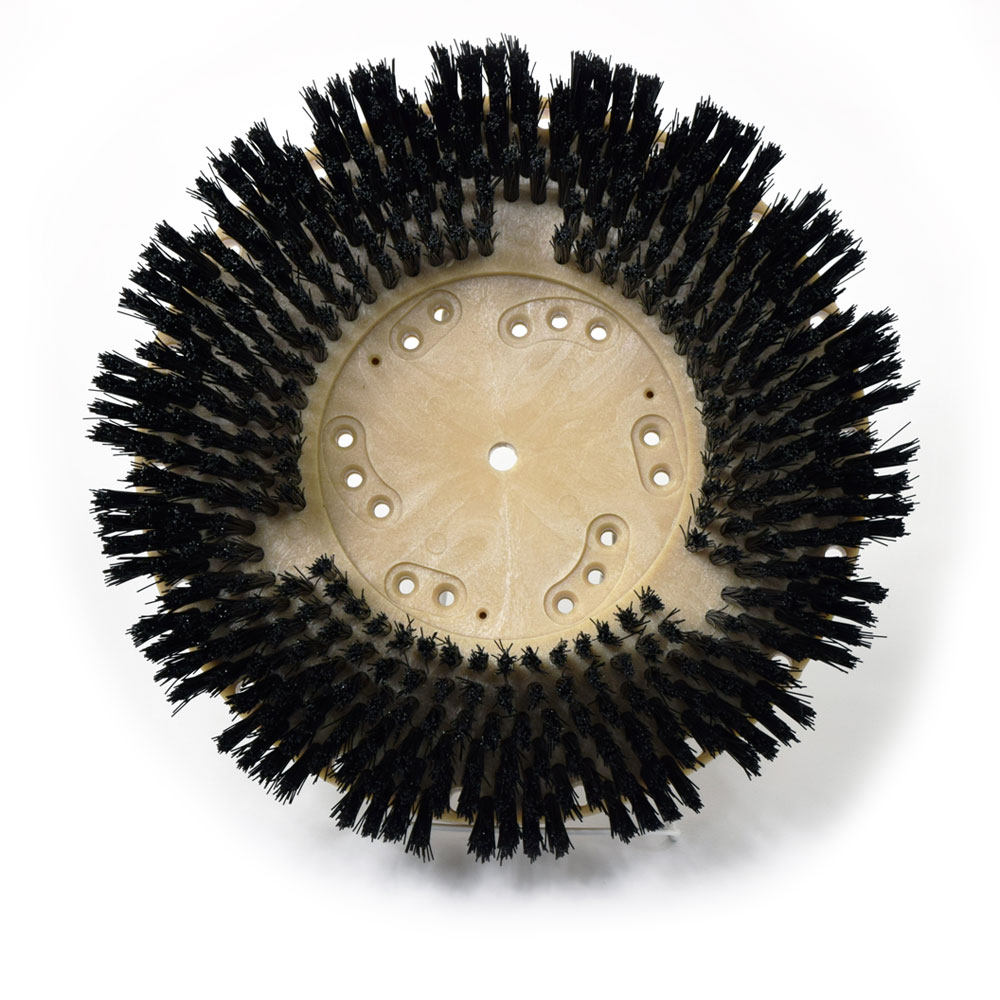 Polypropylene Tuff Block™ Showerfeed