WICKED FAST COATING REMOVAL
A next generation solution, Mastic Demon™ efficiently and effectively removes even the toughest coatings from concrete floors – including mastic, glue, adhesive, thinset, paint, epoxy, and more. It leaves behind an improved surface profile without chemicals. Works on standard floor machines. Patent-pending.
Works up to 30% faster
75% larger blades provide enhanced cutting power
Newly designed angled blades cut & eject debris faster, more efficiently
No residue build-up on blades
Chemical free, only water
Note:  Intended use is to remove mastic and coatings on concrete floors that will not be polished.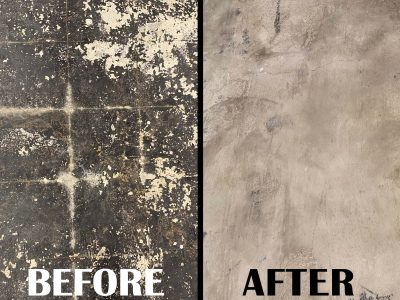 Above: Before and After Concrete Floor Mastic Removal
POWERFUL REMOVAL: MASTIC DEMON™ A powerful floor restoration tool, the Mastic Demon™ cuts into coatings aggressively, leaving an improved surface profile.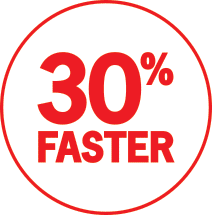 UP TO 30% FASTER
Removes mastic, glue, adhesives, and coatings up to 30% faster without the use of dangerous chemicals.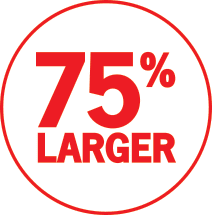 LARGER BLADES
Enhanced cutting power with 75% larger blades that include increased diamond content that leaves behind an improved surface profile.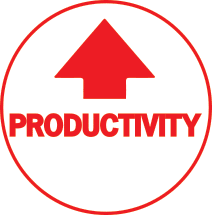 IMPROVED EFFICIENCY
Boosts productivity with newly designed angled blades, created to cut and eject debris faster and more efficiently.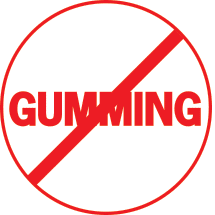 STAYS CLEAN!
Avoids build-up on blades and completes jobs faster.