Union Mix Scrubbing Brushes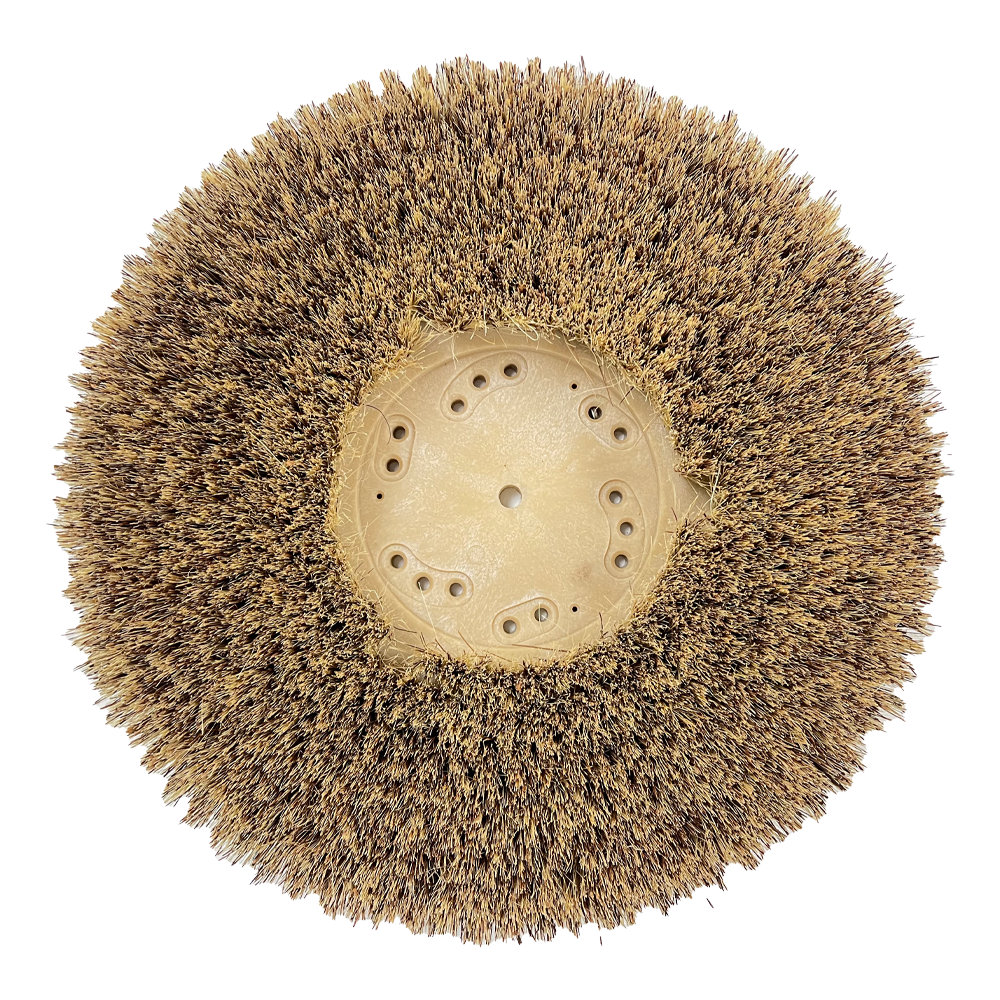 A combination of Palmyra and White Tampico used in hard surface polishing applications.
White Tampico Scrubbing Brushes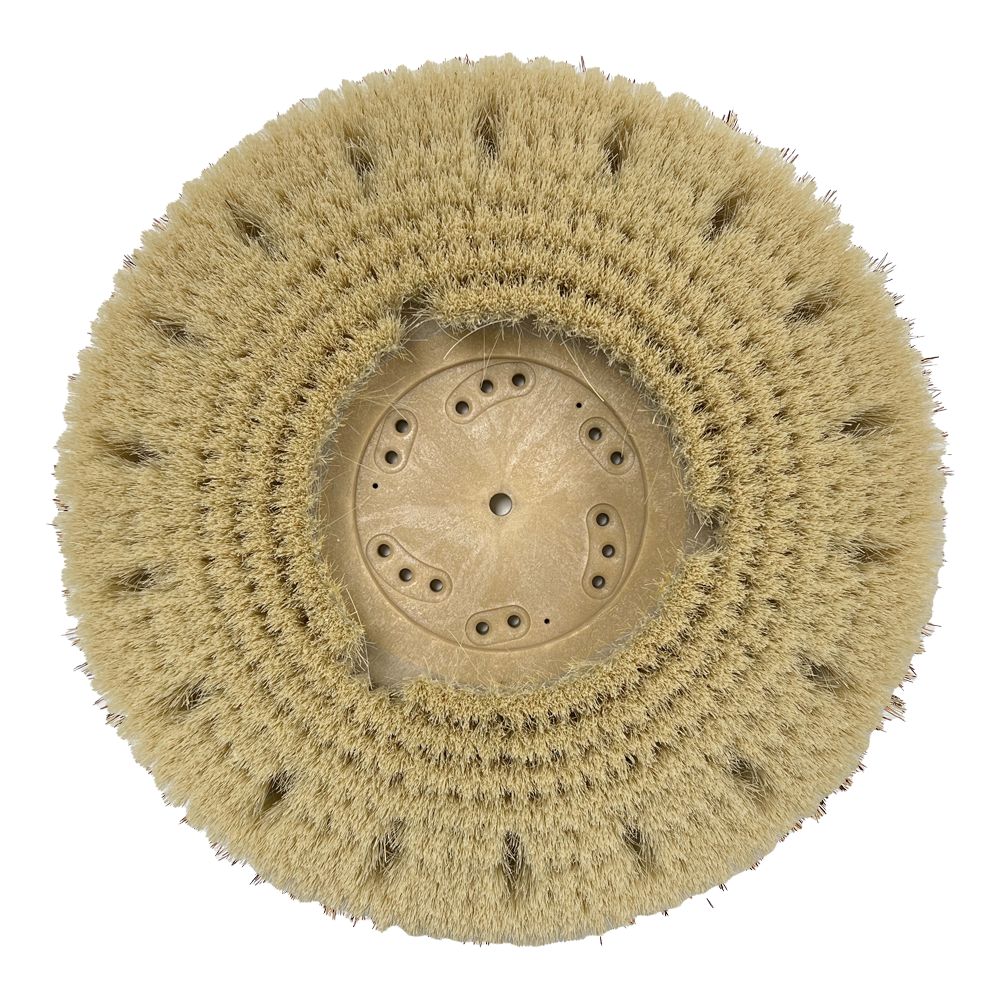 100% White Tampico is naturally acid resistant. That makes this the ideal choice for use in the marble polishing industry. Great for general scrubbing and polishing on other hard surface floors as well.
Pizza & Bakery Oven Brushes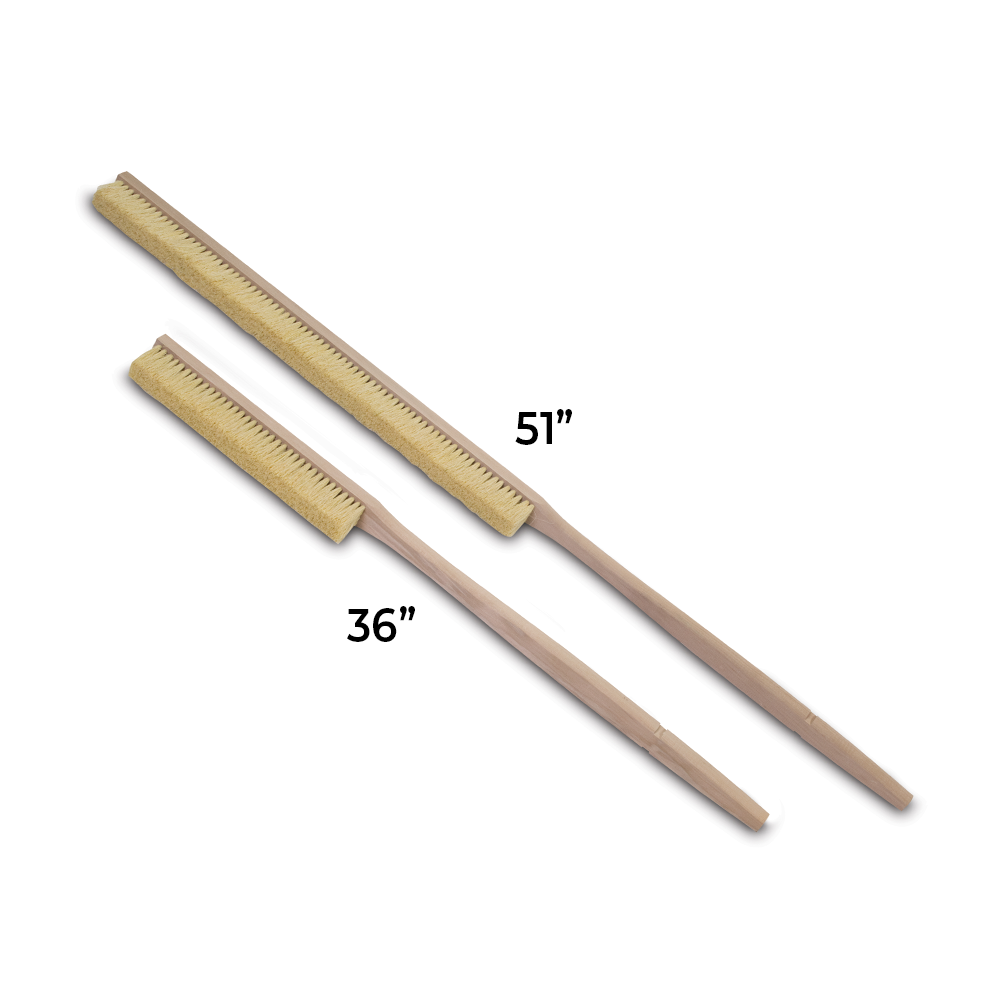 These sturdy wooden handle brushes are constructed from one solid piece of wood and filled with Tampico fiber. Used for cleaning pizza and bakery ovens, these brushes will not melt in the oven. The purpose of this brush is to quickly brush out debris from the oven and provide a clean surface for the next use.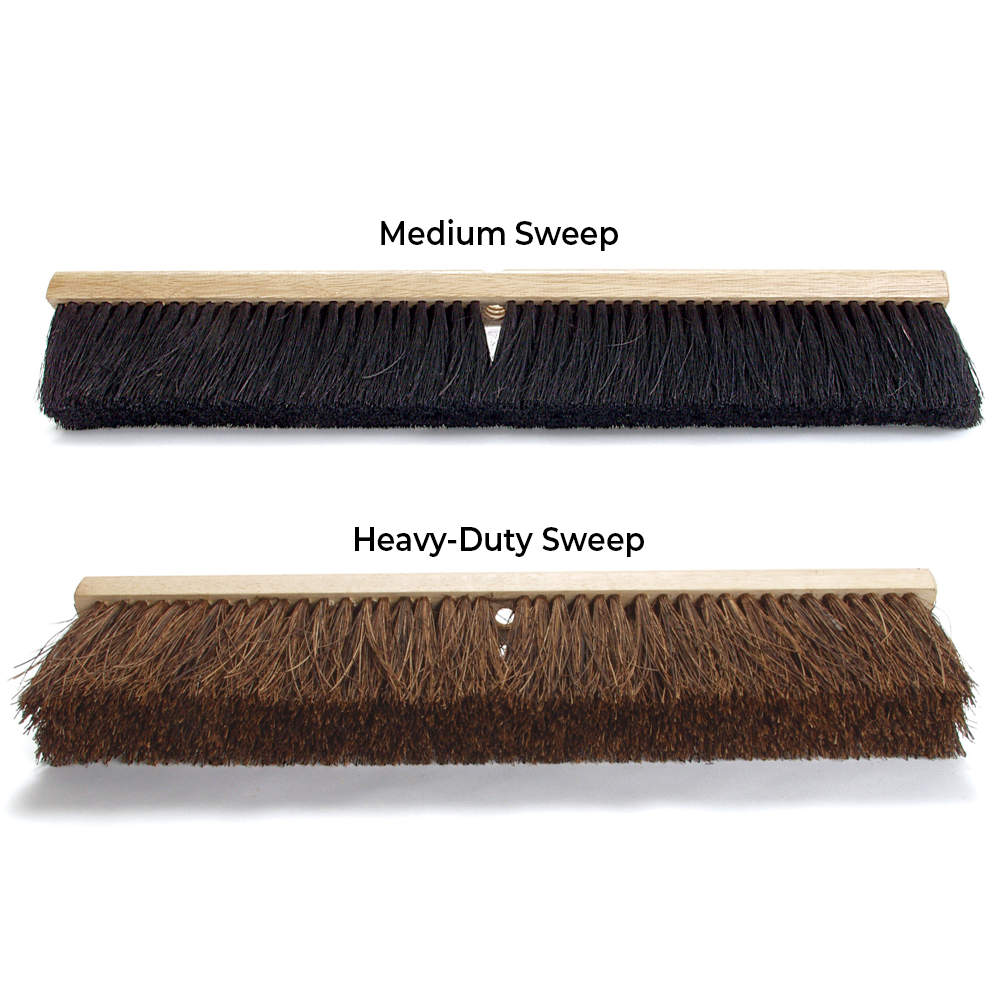 Medium and Heavy-Duty Floor Sweeps are specifically designed to collect and remove debris and dust from floors. These brooms typically have stiff bristles that are able to sweep up and collect small particles, such as sawdust and dirt. They are also known as push brooms, and typically have a wider head to cover more surface area. We have two types of natural fiber floor sweeps, medium for finer dust and heavy-duty for larger particles.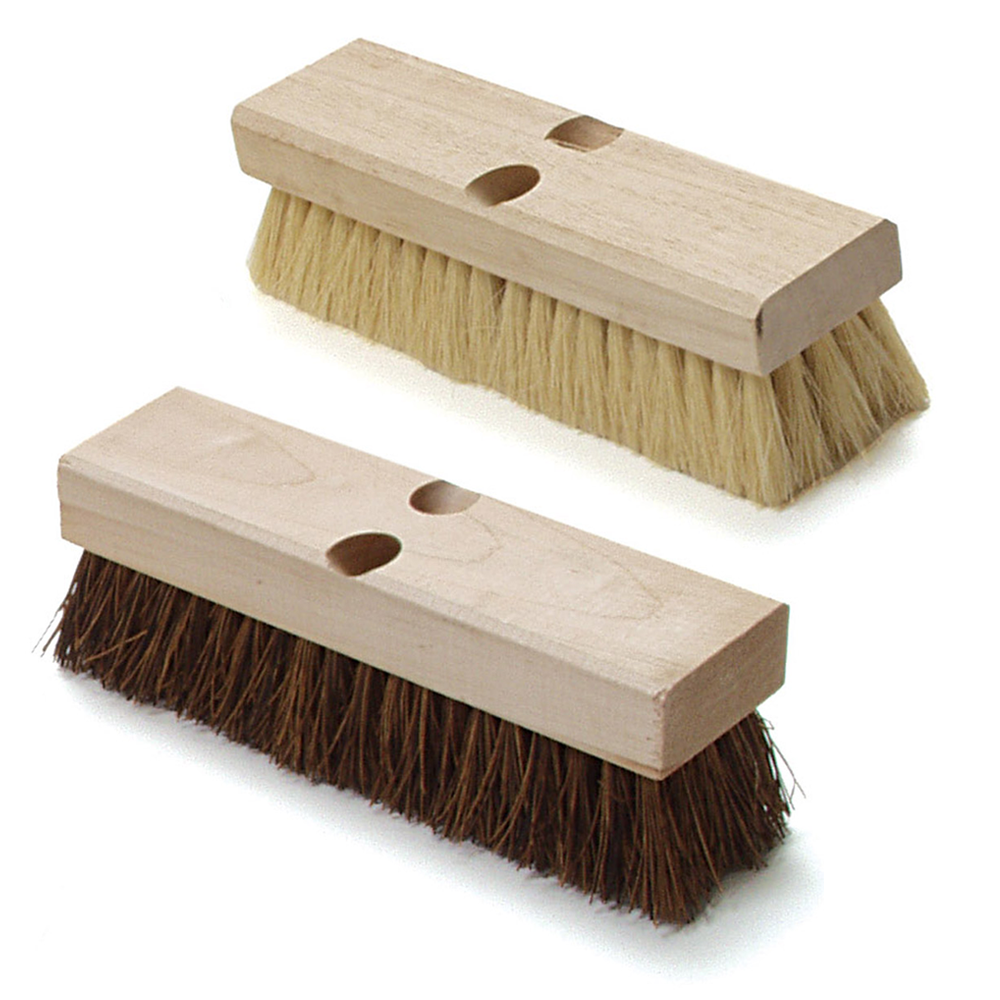 Deck Scrubs are specifically designed for heavy-duty scrubbing and cleaning of decks, driveways, patios, and other outdoor or industrial surfaces. These brooms typically have stiff bristles that are able to scrub away dirt and grime. These brooms are usually used with a cleaning solution, water, or a pressure washer to help loosen and remove dirt, grime, and stains.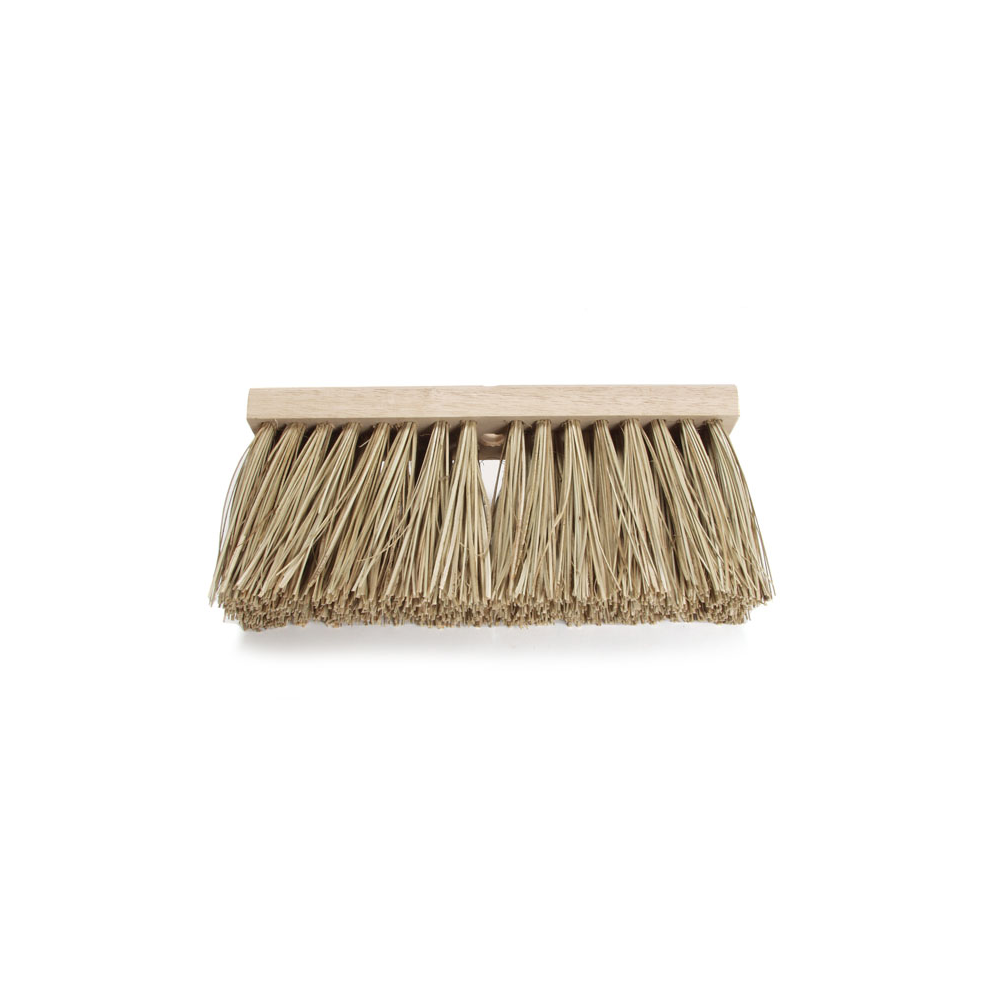 Street Brooms are used for large debris in streets, parking lots and industrial locations. An excellent tool for wet and dry applications. Perfect for cleaning up after street festivals, concerts and other outdoor events.
Utility Scrub Brushes & Counter Dusters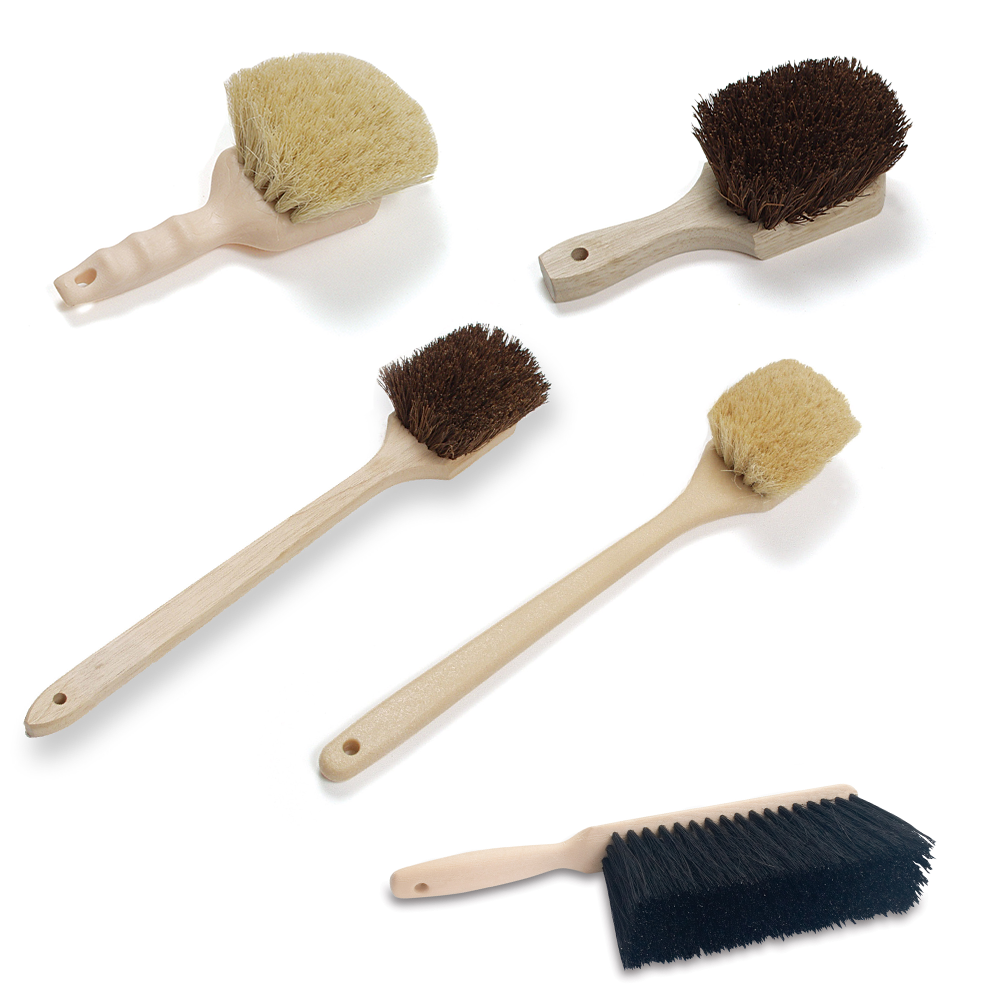 Short and Long-Handled Utility Scrub Brushes combine solid construction and premium fiber fill to provide a great scrubbing tool for cleaning the toughest jobs. Counter Dusters are ideal for cleaning work tables,counters, and work areas.