LEARN MORE ABOUT OUR FLOOR MACHINE ACCESSORIES
Malish offers a wide variety of floor machine accessories to make taking care of your floors easier and more efficient while cleaning grouted tile, LVT, VCT and carpet, to polishing and maintaining your terrazzo and concrete floors – and more. The lineup includes clutch plates, pad centering devices, risers, dust skirts, and our solution tank and Splash Guard™ – just to name a few top sellers.
For more information, fill out the form and someone will get back to you as soon as possible.
Floor Machine Accessories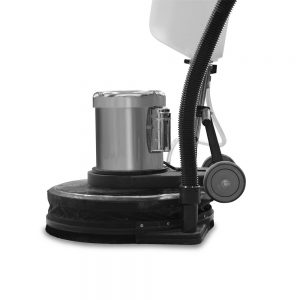 Create a clean, dust-free environment that allows you to breathe easier when sanding, grinding and buffing during your most demanding flooring projects. The Malish Dust Skirt acts as a barrier, filter, and barricade to keep particles and contaminants under control and where you want them. It adapts perfectly to your 17" or 20" buffer and allows your machine to run with any dust containment system.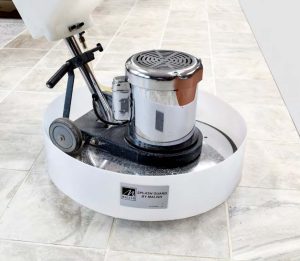 The perfect companion to the Diamond Devil™ by Malish System along with any other disc, brush, or pad driver, this Splash Guard™ fits all single disc rotary floor machines up to 20" in diameter. Designed to minimize the messy splash that results when running machines, the Splash Guard™ is made of flexible polypropylene and withstands and contains the grittiest of debris creating a cleaner working environment.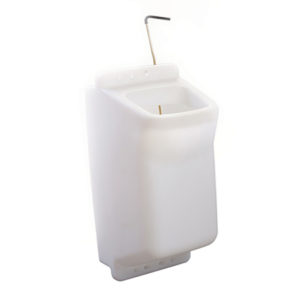 The Malish Solution Tank is designed to improve cleaning performance, reduce labor time, and limit the utilization of chemicals. it has a large capacity, 4-gallon tank that features durable, damage-resistant, rotational-molded polyethylene, machined brass hardware, and a flow control valve which allows operators to properly manage the amount of solution used during cleaning.
The innovative Tru-Fit® Universal Clutch Plate was designed to fit snugly onto the machine so there is no wobble which reduces operator fatigue. This clutch plate flexes vertically and compresses horizontally ever so slightly allowing it to spin true to the center of the machine. Tru-Fit® is just one of our many clutch plates.
Floor Machine Pad Centering Devices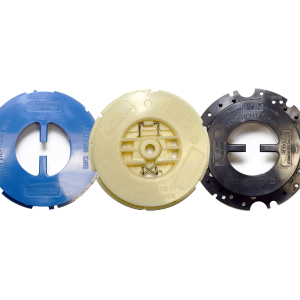 Our pad-centering device line includes CENTER-LOK® and BIG MOUTH® brands which are designed to help your machine run smoothly and create a consistent cleaning pattern. Our most popular centering device, Center-Lok® 3, has a 2-click mushroom design that works with both thin and medium sized pads, while Bigmouth® works great with thicker pads.
Rotary & Disc Brush Risers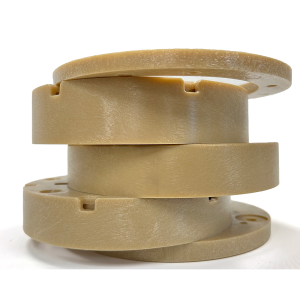 Malish manufactures plastic risers in heights ranging from 3/8 to 1½ inches. This allows for the use of a larger pad driver and pad or brush. Adding additional space between the housing of the unit and the pad driver without hitting the unit housing allows you to get closer to walls and edges.